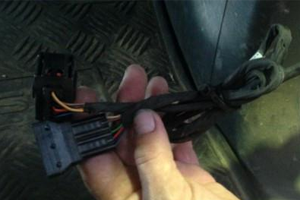 There are so many automotive products on the market it's hard to sift through what would be beneficial and what is just an unnecessary extra.
Power Pedals are really starting to take off in the market and Steinbauer are keeping up with an ever increasing range.
We thought we would visit the Power Pedal and see what it is all about, which really comes down to these 3 questions.
What is a Power Pedal?
1. A Power Pedal is an aftermarket accessory designed to increase throttle response to Electronic Fuel Injected (EFI) and Common Rail Diesel (CRD) vehicles.
What does it do?
2. The Power Pedal alters the signal read at the TPS (throttle position sensor) so the vehicles ECU (Engine Control Unit) provides better response, overcoming initial turbo lag.
Do I need one?
3. If your vehicle feels unresponsive in first gear (typically before the turbocharger 'kicks in') and/or you need to ride the clutch to build revs so the vehicle doesn't stall, the power pedal will help in overcoming these problems.
So in a nutshell that is the power pedal and what it does.

This is what a power pedal looks like:
The following video shows the ease of fitment on a Nissan Navara D40
(they are all similar to this in ease of fitment)
For a limited time – take advantage of FREE shipping Australia Wide (online orders only)