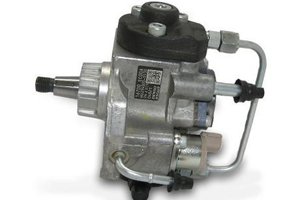 Common rail fuel systems are fitted to all of the late model diesel 4wd's and passenger cars. 
How Diesel Common Rail Fuel Injection Works
Common rail direct fuel injection is a direct fuel injection system for your engine
It features a high pressure pump delivering over 1,000 bar or 100 MPa or 15,000 psi of fuel pressure to the common rail assembly, which delivers the constant high pressure fuel to each injector. A solenoid valve on each injector controls delivery of the high pressure fuel to each cylinder precisely.
Common Rail Diesel fuel injection systems are highly sophisticated and can be very sensitive to fuel contaminants.
Fault codes on the scan tool

Vehicle Engine lights

Vehicle hard starting

Vehicle won't start

Blowing smoke

Vehicle Knocking

High fuel consumption
**TEST OUR COMMON RAIL KNOWLEDGE**
If you have any of these issues and want some advice on where to next you can give us a freecall on 1300 305 359, our guys love to be tested!
We can offer a number of solutions to help you with your common rail diesel vehicle if you need it.
Diesel Common Rail Fuel Injection Pumps 

– GENUINE both new and exchange

Diesel Common Rail Fuel Injectors

– GENUINE Denso, Bosch, Delphi and more

Common Rail Fuel Rail Assemblies

– GENUINE Denso, Bosch, Delphi and more

Waterscan Assemblies

 – Protect your common rail fuel system from the most damaging contaminant WATER!

Diagnostic Scanning for your vehicle in-house at our workshop – freecall  1300 305 359 or fill in the form below to book in!