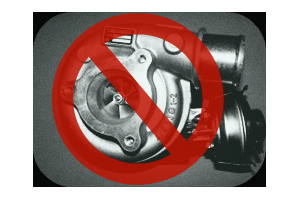 Everyone wants to save a buck but are non-genuine parts really an option?
SCENARIO
You send your turbo into the local turbo repair specialist who is able to repair your turbo, no problems, but uses non – genuine parts for a much cheaper repair.
Sounds great! Right? More money in your back pocket means more money for the next project!
Unfortunately this is generally not the case.
Using non – genuine parts in a turbo repair can result in your vehicle having:
Poor performance
Low boost
Poorer fuel economy
Premature failure of the turbo
Engine failure
Saving a few bucks on your turbo repair only to have your vehicle break down as a result of inferior parts used in a repair can have you spending big bucks in the long run. Some of the costs can include:
Paying for a tow truck
Being without your vehicle for unknown period of time
Replacement of not only your turbo but potentially intercooler (or engine) if the turbo fails and fractured pieces of the compressor wheel shoot into the inlet manifold.
Are you getting what you paid for with your turbo repair?
It's worth asking the question when your repair is being quoted to save a lot of time and frustration down the track.
Having your turbo repaired using only genuine parts ensures that the turbocharger meets the original specifications.